Time to shape your future #WITswe2021
It's not time to decide on one distinct path that you stick to for the rest of your life; it's time to shape your future and write your story. Your story leaves a mark that affects the future of others. By shaping your own future, you're paving the way for more women to step into the world of tech.
Watch the focus sessions from #WIT2021
Focus
sessions at #WITswe2021
Why most of Sweden's current digital solutions fail to include all its citizens, and what we can do about it
In 2023 analysts predict that Sweden will be completely cash free. This decision might be good, but has never been a democratic decision, which risks leading to further digital exclusion. Sweden has set the bar high, and want to become the world leader in harnessing the opportunities of digital transformation. But is Sweden ready to go completely cash free?
In this focus session we will discuss this matter and what steps we need to take in order to make digital solutions accessible for everyone.In this focus session we will have specialists joining from various areas in the industry, with a deep knowledge on the challenges ahead.
Volvo Trucks & TietoEVRY: I

mmersive collaboration and

training drive efficiency of business operations
Virtual reality and immersive collaboration provides us with a set of new solutions, that enables us to work in a more interactive way than ever before, with the help of technology. Immersive experiences provide us with efficiency in business operations, without compromising on the human perspective.
In this breakout session, Ksenia Avetisova, Head of TietoEVRY's Enhanced Reality Lab discusses innovative ways of working & design thinking methods with Jessica Lindholm from Volvo Trucks. Together with TietoEVRY, Volvo Trucks combined human interaction with Extended Reality in order to train its global service engineers' network, by replacing the need for physically organized training.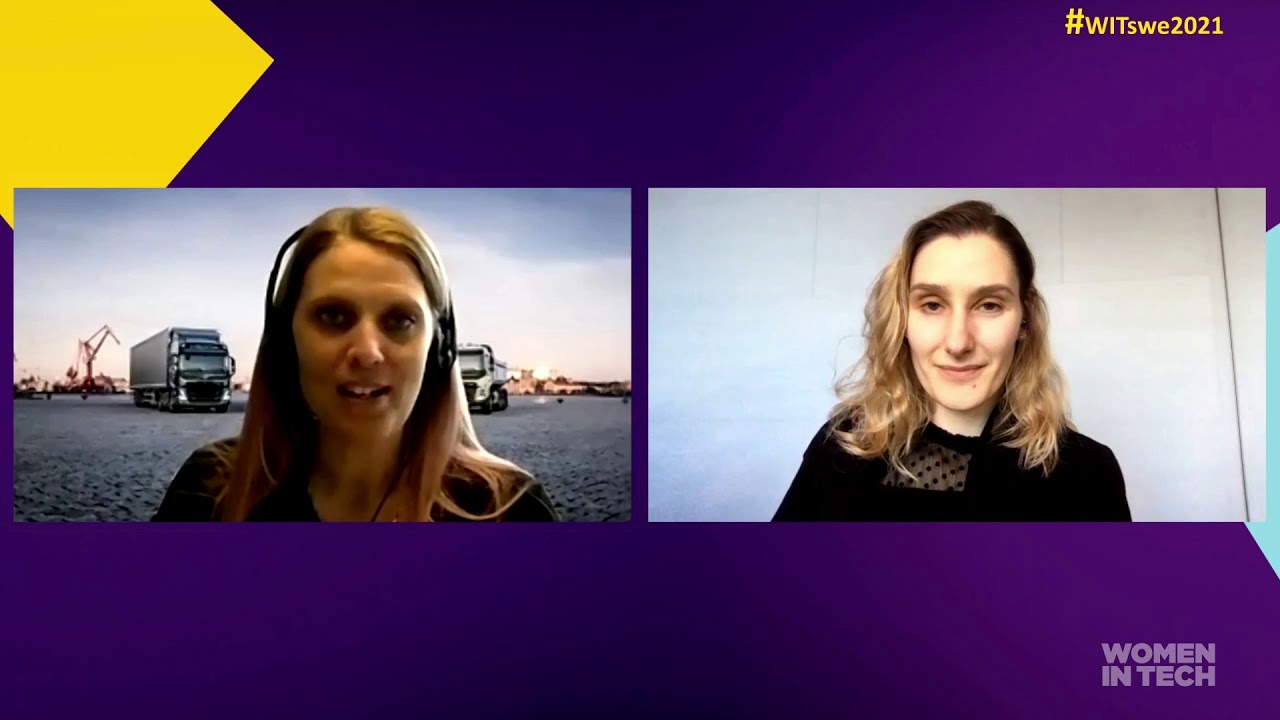 Keep in touch - Friends @TietoEVRY
Sign up and become a part of the Friends @TietoEVRY community, and stay up to date on upcoming events, job openings etc. in Sweden.
Sign up now!
Time
to shape your future at TietoEVRY?
We are now looking for you who are passionate about both sales and IT to develop our business within the IFS area. The key to becoming a successful Business Development Specialist at TietoEVRY is to act as an advisor with good business acumen and a willingness to establish good customer relations. However, it is also essential to have a fundamental understanding of how IT systems work and the ability to offer clients valuable recommendations based on their business needs. As a help to reach your goals, you will have our IFS experts and architects to support you and working as a team towards success. Read more.
We're looking for cloud architects to join our team helping our customers with the transformation. Geographical location for this role is flexible in Sweden.
Working as Cloud Architect is both challenging and rewarding. You need to be able to understand and fulfill the needs of the applications and app developers building the digital services, and equally importantly ensure that cloud services are built securely and with needed governance. You need to be able to build infrastructure as code covering full stack up to code pipelines and ensure our solutions meet flexibly changing needs over time. Read more.
If it was not clear to everyone before, last year proved it more than ever that digitalization is a must to be able to compete and collaborate in today's business. At Customer Experience at TietoEVRY, we are helping our customers with their business, and the demand for our services is getting higher and higher.
TietoEVRY Customer Experience is one of the largest digital agencies in the Nordics and Sweden we are located in Stockholm, Göteborg, Malmö, Kalmar, Halmstad, and Karlstad. We are now looking for developers for all the offices and we are looking for both frontend and backend developers who want to join a great team where we deliver solutions to our customers for web and eCommerce. Read more.