Believe you me, it's no small feat that an organization as large as Stora Enso, established over 700 years ago, continuously innovate, adapt to and change the markets themselves. Although our own Head of Cloud & Infra, Johan Torstensson, is strictly forbidden from publicly having favorite CIOs, we've heard him express more than once that Teemu Salmi, CIO and Head of IT & Digitalization at Stora Enso, is one of them.
Read also: CIO means Career Is Over. Or maybe not?
Going carbon positive
By making sure they have a mix of stable and reliable infrastructure services, with applications running as they should 24/7, Stora Enso can focus on continuing their innovative transformation. Teemu Salmi was one of the guests at our event "Time to draw the route to insight and innovation", where he discussed topics such as how Stora Enso found new ways to develop renewable package material from fiber rather than plastic, how they keep the revenue streams steady and how to become more sustainable.
Innovation does not happen in isolation." - Teemu Salmi
"We're carbon positive as a company, and we're very proud of it", explains Teemu. "We always make sure to grow more trees than we harvest – this is what makes our raw material, wood, renewable. But ensuring the forest is regenerated is only one part of sustainable forest management. We also make sure biodiversity is protected and that the forests maintain their vitality for future generations. Overall, sustainability is at the core of Stora Enso's business: our purpose is to do good for people and the planet."
Read also: Can technology advance sustainability?
Sustainability that goes beyond footprints
"In order to be able to call yourself sustainable, I believe you have to account for more than the carbon footprint – which is undeniably important – and look at other aspects of your business or organization. For example, is it sustainable, or even viable, to not tap into the minds of your 24 000 employees? No, it's not. We have a saying that "innovation does not happen in isolation". That's why we've set up the DigiFund at Stora Enso".
The DigiFund is an open innovation process at Stora Enso, who set aside €10M every year into the fund to support companywide digital innovation.
"Any employee who has a business opportunity they want to explore, or a problem they'd like to solve, can apply for funding. Although we don't measure happiness as a KPI – yet – the feedback we've received has been excellent. I believe that people want to solve problems and explore, regardless of role, and this way of working encourages people to become more innovative as individuals and as colleagues. As we hoped, we've seen some amazing projects carried out."
The DigiFund has become a way for Stora Enso to invest in our employees, and in turn, the employees can invest back into Stora Enso." - Teemu Salmi
This way of continuous investments from two parties echoes one of Stora Enso's core principles; for every tree they harvest, they plant at least two more.
"Sticking to the topic of sustainability, there's a very cool project that our employees carried out through the DigiFund. All our production facilities rely on borrowed water. Five percent of the water is used, and 95 percent of the water gets cleaned up and goes back to mother nature. Using water in production facilities is a highly regulated area, and releasing it back is a tedious and meticulous process involving chemicals and nutrients. An employee had the idea to install sensors that produced huge amounts of big data, giving us the opportunity to optimize the amount of energy, chemicals/nutrients and oxygen used in the process of cleaning up the water, which minimizes the impact we have on the environment even further."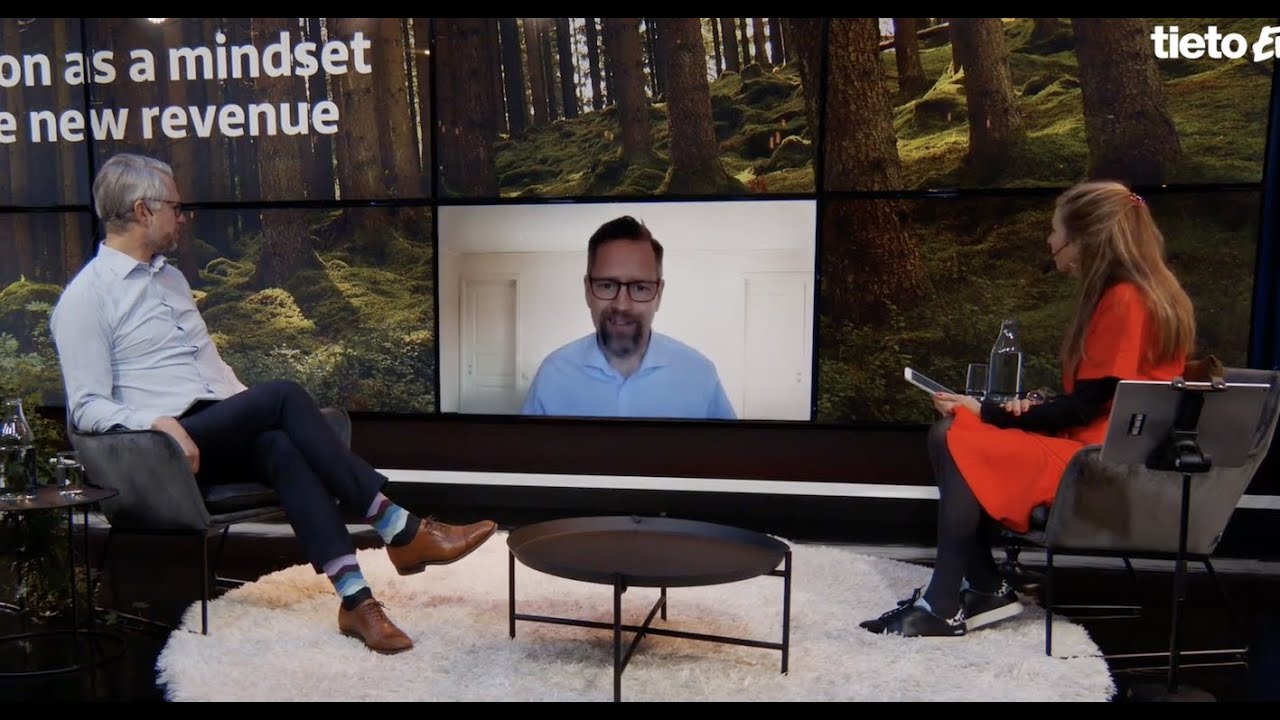 The sustainable IT department needs to shift its focus from cost to value
Most CIOs would agree that it's very tempting to focus on the business part that screams the loudest, and Teemu is no exception.
"When I started working here four years ago, that was very much the case. This is not a sustainable way to decide what IT-spends to make, and we wanted to make a change. Me and my colleagues in the project management office initiated a process of defining business cases, which simply "forces" the business to make a case for the IT investments and to specify the hard and soft business values. The hard values are the ones that we can measure, and the softer values are harder to measure – but nevertheless valid. In the project management office, we approve the IT investments and go through a checklist with the business' cases. Each and every case must have a business counterpart, meaning that they're in charge of realizing the value of the investments. This has been invaluable to when it comes to integrating the IT department in the business, and vice versa".
Read also: Time to reinvent yourself – like Posten Norge did
Time to draw the route to insight and innovation?
On March 16th, we streamed live as Johan Torstensson, Head of Cloud & Infra at Tietovry, and customers from various industries discussed how to utilize hyperconnected data and talent to increase customer experience and explore new opportunities.
Watch the recording: Time to draw the route to insight and innovation