Driving digital transformation
Together Tietoevry and Microsoft are helping customers to ​maximize the value of cloud.
Tietoevry
X Microsoft Azure
The strategic partnership between Tietoevry and Microsoft enables Nordic enterprises and public sector organizations to leverage cloud in their digital transformation. "Combining the best of Microsoft's and our expertise we can accelerate our customers' multi-cloud transformation and by this advance the digital transformation across the Nordic societies", says Kimmo Alkio, President and CEO, Tietoevry.
The growing abundance of data and data-driven business opportunities require in-depth industry and local market expertise. Tietoevry's strong know-how in Nordic customers' regulatory and business requirements and Microsoft Azure's broad scale of services and continuous innovation bring customers more scalability, agility and speed. Both companies have a strong presence in the Nordic enterprise and bring world leading expertise to help their customers capture the benefits of both public and private cloud services.
In addition to bringing together the best technology and business advisory capabilities, the companies will increase the scale of their efforts with a cloud certification program for 3,000 Tietoevry professionals, which contributes to creating the largest Azure community in the Nordics.
Read more: Tietoevry and Microsoft announce strategic partnership in public cloud services
Digital
upskilling with Azure trainings
Microsoft Azure trainings benefit both our professionals and customers
See how we continuously undertake digital upskilling to support our customers' cloud transformations and are building the largest MS Azure community in the Nordics.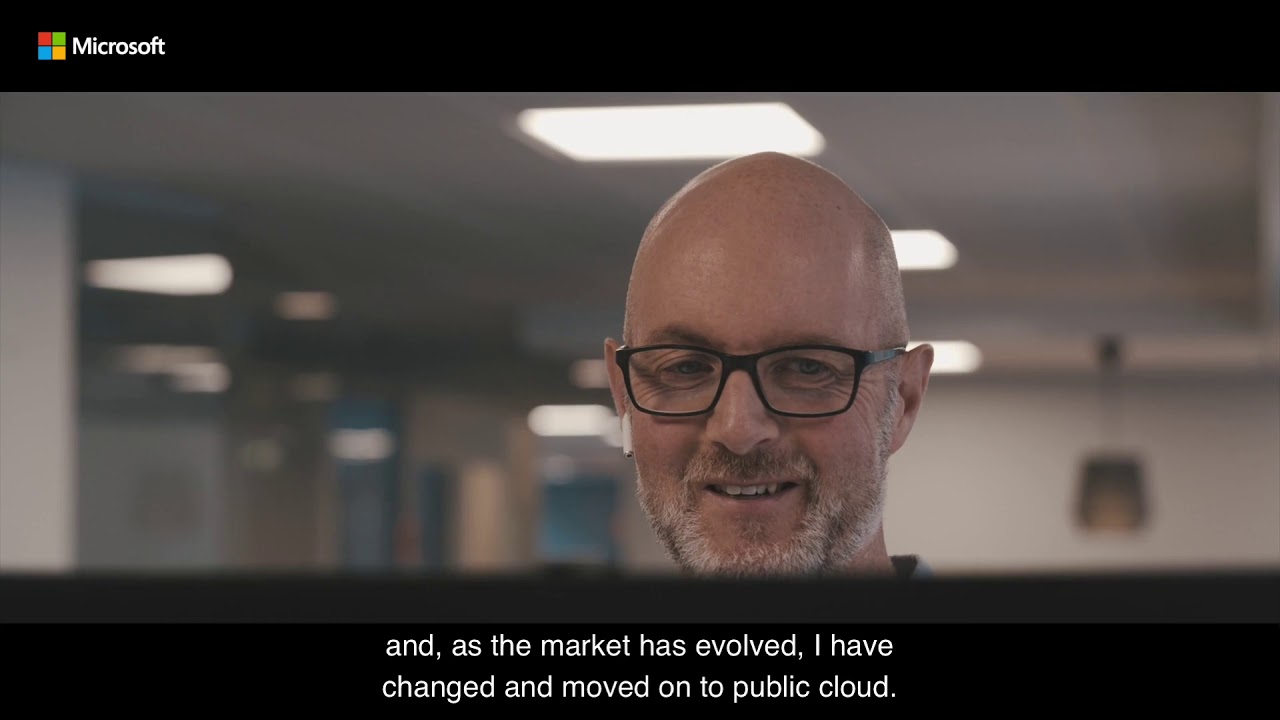 My Azure Learning Journey
For Niklas, continuous learning and curiosity are critical in his current role as a lead advisor in public cloud. See how Niklas and the customers he serves have benefitted from the Azure training.
Would you rather navigate your career with outdated or updated skills?
Upgrading skills is largely about identifying and seizing the development opportunity when it arises.
Tietoevry
Azure Migration Approach:
from design to execution
Building a successful migration path starts with the design of an optimal environment. We help you build a migration plan that allows you to successfully move workloads to Azure.

We offer a tailored solution for each customer according to our standardized approach, meaning every need and objective is taken into account. Our Azure Migration Approach uses proven methodology and expertise to deliver accelerated migration to Azure that avoids common risks, reduces expenses and meets proper security and compliance requirements.
The
4-step approach to conducting Azure migrations
Digitalizing
public sector
City of Espoo
The City of Espoo needed to develop customer-centric services that take into consideration the customers' needs and problems. Data for a single person was stored in information systems of different sectors and services that do not share information.
State Treasury in Finland
Internally, the State Treasury aims to become an entirely digital office that prepares, processes, and archives documents digitally and in accordance with the law. Public 360° digitizes the State Treasury's activities and enables electronic archiving that is in line with the legal requirements for public administration.
Brønnøy municipality
The Norwegian municipality tuned to Tietoevry's Cloud Readiness Assessment to evaluate whether modern cloud solutions could support its ambitious digitalization strategy, while at the same time offering the potential for reduced costs and increased flexibility. Read more about how the analysis has helped Brønnøy taking a step forward in their cloud journey.
Microsoft Partner of the Year Finland
Microsoft has awarded Tietoevry as 2022 Microsoft Finland Partner of the Year. Tietoevry was recognized for demonstrating excellence in innovation, active competence development and the implementation of new Microsoft technology-based solutions to its customers.
Microsoft Solutions Partner designations
Tietoevry has achieved all possible Microsoft Solutions Partner designations and therefore also earned the unique designation for Microsoft Cloud. The Microsoft Cloud designation proves that the partner has all the needed solution capabilities to deliver successful cloud projects.
Co-Sale Partner of the year Norway
Results from the Microsoft Norway Partner Awards 2021 are in and Tietoevry once again is among the winners - this time as the Co-Sale partner of the year in Norway.

"Tietoevry's partner organization excels at providing high value co-sell opportunities and solutions leveraging Microsoft technologies to customers and demonstrating thought leadership in their industry. With their solution P360 as an example they have demonstrated customer engagement and expertise as well as consistent high quality predictable services to help our customers digitally transform." says Daniel Reime, Global Partner Solutions Leader, Microsoft

Read more on our Public 360 solution here.
Looking for new opportunities?
We are one of leading companies in the Nordics building better digital services for our clients both in the private and public sectors. For us, Public Cloud is not an enabling technology, but a new and better way for customers to build digital services. Check out our open positions!
Apply now!