Join our Graduate Program
Great to see you! Perhaps you didn't know, but you've just taken one step closer joining one of the largest communities of technology and business professionals in the Nordics. There's lots to discover. Don't be shy.
Dive right in!
There are several exciting opportunities for you as a newly-graduated engineer or economist here at Tietoevry.
But, as we all know, those years spent gaining valuable knowledge at school doesn't always answer the question of 'what do you want to do in life?' To make that choice a bit easier, our Graduate Program offers two tracks to choose from, depending on where your passion lies.
Specialist track
Designed for both tech and business graduates
(WE ARE CURRENTLY ONLY ACCEPTING TECH GRADUATES)
Through the specialist program you get to kick off your Tietoevry career as a member of one of our great teams, specializing in a wide range of technologies and services. Through our recruitment process we secure that you get to meet all departments best suited for your profile to facilitate a good match, both for you as a candidate and the recruiting manager.
Once onboard you will get a year packed with these, and more, Graduate benefits:
You get a personal mentor, experience from collaborating with multiple digital disciplines, international graduate networking events, young professional network activities & gatherings and you are immediately enrolled into our well-established learning communities.
As part of the graduate program our graduates have taken on various different roles within Tietoevry: Software Developer, Business and Cloud Consultant, Business Analysts, Design and many more.
Rotation track, Financial Services (ONLY SWE)
Designed for tech students
Our Rotation track is designed for tech students who want to shape the future of banking together with our customers. In this setup you will be on rotation in different parts of our Financial Services unit. Here you will get to work with the latest FinTech technology​ and get to explore different areas within financial services.
During the program you get to work within three different areas; requirement, development and testing.
Once onboard you will get full access to these, and more, Graduate benefits:
You get a personal mentor​, international graduate networking events​, young professional network activities & gatherings and you are immediately enrolled into our well-established learning communities.
This track is for students with an education in IT and who are fluent in Swedish and English. Work location is Stockholm.
Apply
for fall 2022 start
Lukas, Graduate
Combining my tech interest and business experience
It's exciting to be part of a leading Nordic Tech-company and experiencing the transformation journey. All while learning and growing at the same time. I started the Graduate Program at Tietoevry this September and joined the Cyber Security team in Sweden.
Read the blog.
Simen, Fintech Graduate
Diving into unfamiliar technologies and industries
Simen tells us about how he found his place to grow in the Financial Crime Prevention team.
Read the blog.


Nea, IT security Graduate
Impacting society as a graduate part of a world-class team
Believe in yourself and have courage to try different things - you can suddenly find yourself making your dream come true. At least that is how I found my passion and dream job here at Tietoevry.
Read the blog.
Linnea, former graduate
From graduate to leader in a few years
I work at Tietoevry where I lead the AI & Automation unit in Sweden. Here, I and the team focus on helping our customers eliminate manual and repetitive tasks by automating them - so that their staff can instead focus on more fun and value-creating tasks! I also lead the Enterprise Content Management unit in Sweden & Denmark, a unit I myself have belonged to since I started as a graduate in 2016. Read the blog.
Hung, Big data Graduate
Adapting to the work culture
Big Data Graduate Hung feels that the Graduate Program is a great way to fully integrate into Tietoevry's culture. As a Graduate he can fully contribute and make a difference. Read the blog.
Sebastian, Graduate
I "gamed" my way to a graduate adventure
My time at Tietoevry has been an adventure, opening new doors and given me insight into the largest Tech company in the Nordics. I have got many exciting projects to participate in, and already had the chance to change departments and play movie star for an hour. Read Sebastian's blog.
Get
to know us and what we do
One year ago Tieto and EVRY joined forces to create a leading Nordic digital services company. The journey has merely started...
Meet Filip Jägerud, Software Developer & Scrum master, with a degree in Information Systems Analysis. Step inside Filip's world at Tietoevry!
Accelerating innovation and time to market is key. We help companies deploy next-gen technologies to ensure a flawless end-user digital experience...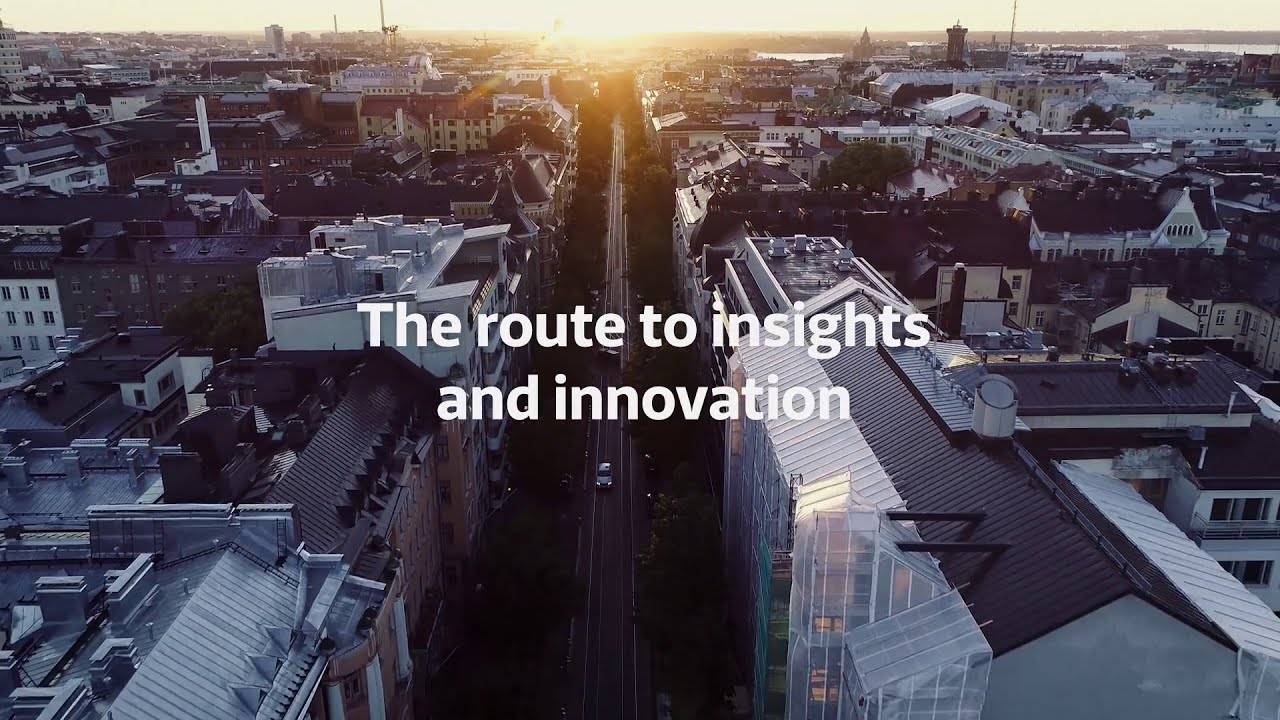 Endless Combinations. Endless Opportunities.