Explore the cloud at your own pace
No cloud transformation is the same, and neither is the starting point. Perhaps you've started but can't see clearly where you're headed? Or maybe you thought you had finished only to realize that you need a better overview? Let us clear the mist for you.
Yes please, help me clear the mist
Accelerate
your cloud transformation
Let us clear the mist
Over the years, we've identified three major stages for a successful cloud transformation, experienced by enterprises and organizations of all shapes and sizes. These can all be addressed by a thorough analysis followed by a concrete and agile action plan, drawn up in a well-established framework. This means no more worrying about whether you're spending your budget on the right tech or not, no more time wasted on futile projects, and finally being able to spend more time on innovation and creating business value. We believe in not over complicating things. That's why we have defined cloud transformation by three different stages. And we are there to support you in all of them – at your own pace.
Readiness
At this stage, we evaluate to ensure that technology supports your company's strategy, vision, and goals. We look in-depth at your needs, existing solutions, and applications. We'll analyze, prepare, conduct pilots, and make sure we both know exactly where you stand today – and make a plan for what you need for the future.
Governance
Nobody wants their cloud environment running wild. We'll help you gain full control over your cloud portfolio and your cloud economics by setting up processes, monitoring, and billing alerts. We can help you establish a state of the art security best-practices tailored to your needs, and implement tools that give you the full insight. Simply put, we'll work together to make sure everything runs according to plan.
Acceleration
Leveraging cloud technology also means changing processes, leaving static methods and technology behind as to be able to incorporate the extreme pace of innovation and meet your goals and ambitions.
This stage is dedicated to optimizing your IT environment to flip the famous administration vs innovation rate, and to make sure you get the most out of cloud. The focus lies on leveraging the right cloud technology, transforming your systems and processes into cloud-native, and adjusting to fit your lean and efficient development and operational needs.
READ MORE: How we enable business transformation and continuity in an agile, trusted, and cost-efficient way
Join
our next cloud webinar on 8 Dec
Navigating the cloud jungle - How to adopt cloud services in a safe and secure way?
So we have a plan, but when we start using cloud services there are a lot of choices we need to make, such as what kind of platform to use, or how could we deliver applications and services.
Join our webinar on 8 December, 09:30-10:00 CET, where our expert, Marius Sandbu, will share his insights on how to navigate the different cloud providers and ways of delivering services from public cloud.
Marius will also share other insights from the IDC Cloud Survey based on 200 Nordic IT decision-makers who have their view on cloud transformation and strategy.
Recorded Webinar
Our Cloud Expert, Christopher Wiborg, held a webinar and guided the participants through the three main stages of the cloud transformation journey and the challenges we see our customers often face. Simply put, how can you accelerate your unique cloud transformation?
Cloud enables transformation
"The ultimate aspiration for our customers embarking on the cloud journey is to increase business innovation speed." Why is Alberto Valero, Head of Private Cloud and Edge Services at TietoEVRY, passionate about cloud transformation?
Four questions about cloud
Cloud transformation is an important way to meet the necessary digital measures that, in the end, will get us through the pandemic. Our goal? To face this challenge head-on, by doing what we do best. providing IT knowledge and advisory, solutions, and services to enable digitalization.
Accelerating
your cloud strategy
Ever wondered why cloud is such an important part of the digital transformation?
It's well worth repeating over and over again: no cloud transformation is the same. Those who seek to get the most out of their cloud investments have to ask themselves more than "what", "why" and "how". In this video, you can see our Cloud Expert, Christopher Wiborg, giving a brief overview of the three main stages of the cloud transformation journey.
For more insights, check out Christopher's recorded webinar, diving even deeper into the three main stages of the cloud transformation journey and the challenges we see our customers often face.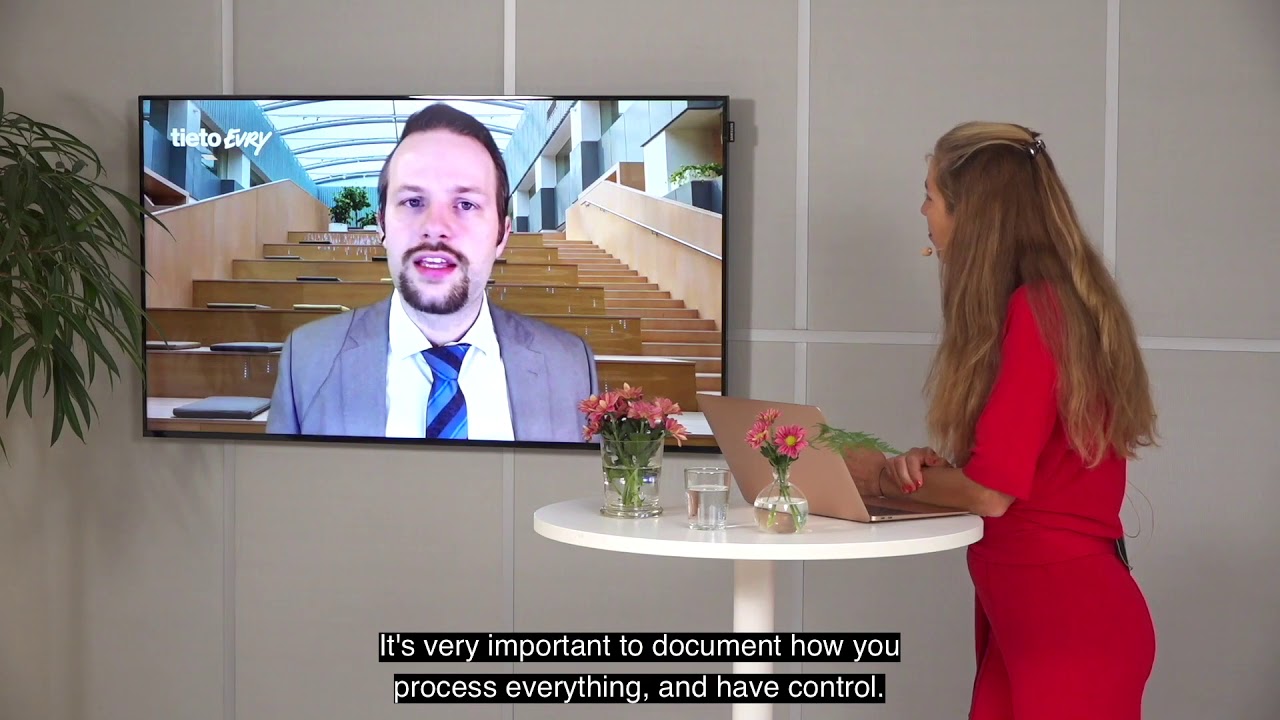 How ready are you?
We'll help you find out! We have the experience, processes, and tools to help you evaluate and prepare for your cloud transformation. Fill in your contact details and we'll get back to you.